Index
Denford Orac Lathe
With some money that my Grandma and Grandad left me, I bought a Denford Orac CNC lathe.
---
It's an ex-school machine that was mainly used to turn engineering platics. It's turned out to be brilliant - I love it. After it working under it's own steam for a while I started converting it and upgrading the motor drivers, etc. to run more modern CNC control software.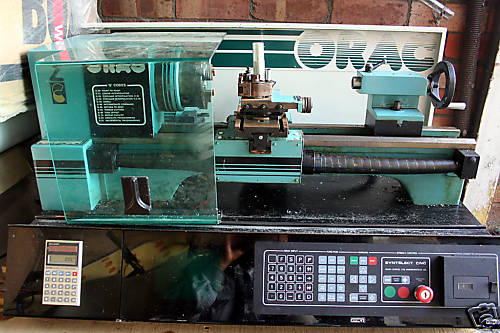 Resources¶
Some useful resources for the Denford Orac CNC Lathe:
Denford themselves keep a set of scanned resources available on their forums.
Here's a copy of the electrical diagrams I use.
2013¶
2012¶
2009¶
Resources¶
Here are some links to reources for the Denford Orac Lathe: