2012-10-10 - Drill Head disassembly¶
After getting hold of a motor for the pillar drill that my dad gave me after the original motor gave up, I decided to think a bit differently about it. Although the spindle (quill) isn't support well for a mill head, it would certainly at least give me some CNC milling capability mounted atop the Orac if I motorised the quill.
So I started by pulling the spindle apart to see how easy this would be to do. In actual fact, I think it'll be very easy and so that is now the plan.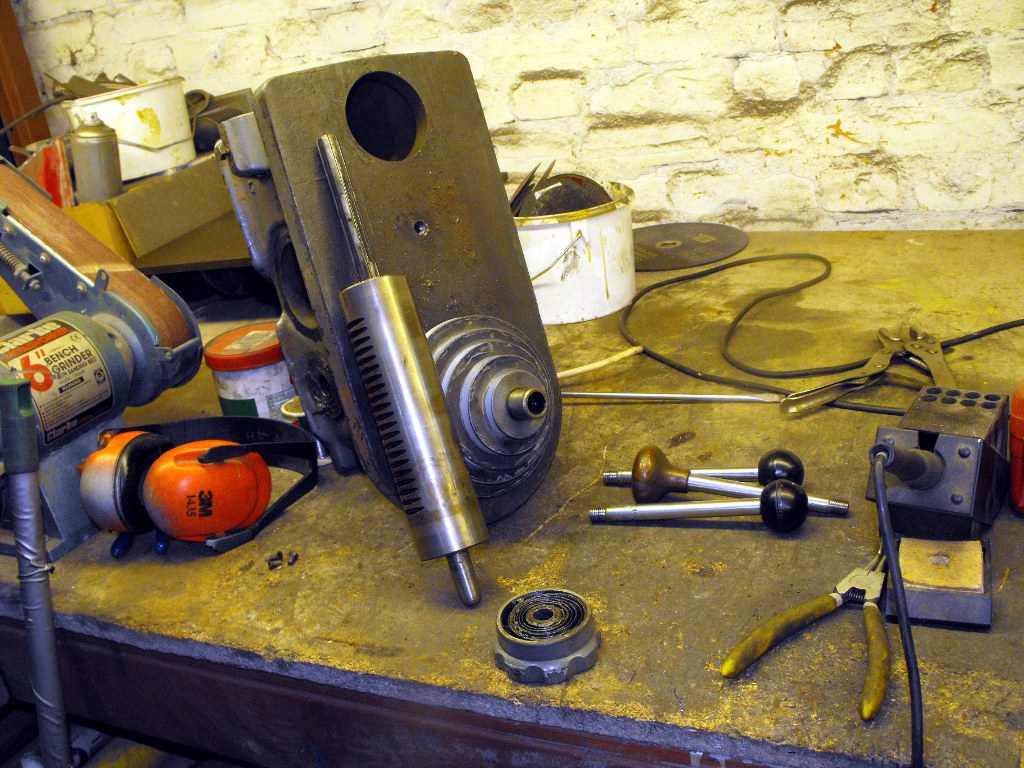 I have the motor for the spindle already then, and I don't want to take too long or spend too much money converting this to a milling setup as it is not going to be a great milling system due to the quill having some play. However, I'll learn something and I'll end up with some basic milling capabilities at the end of the day which may well help me make a dedicated mill spindle in the future.
So having dismantled the quill, I stuck the quill gear (less the handles!) into the lathe to machine it down in order to fit a timing pulley on so that a motor can be used with it.