2005-09-05 - 2005-09-05¶
Phoar....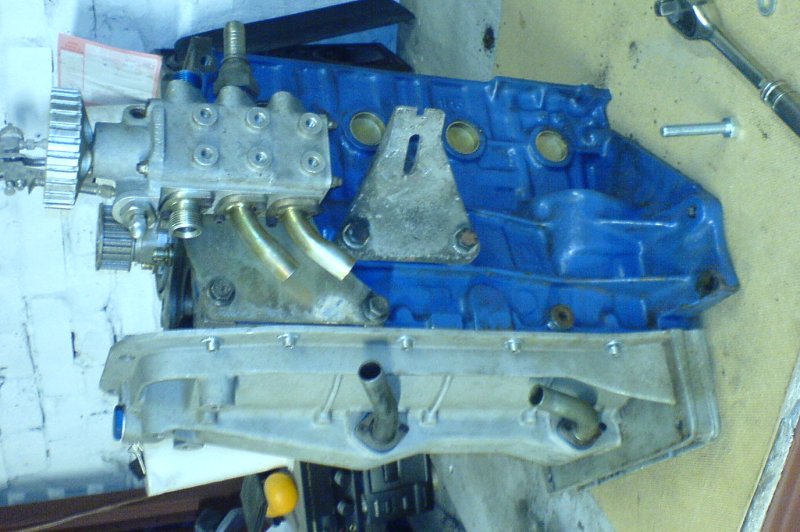 Lovely jubbly. Now I won't be worried about the oil system. I was having a few stresses about oil because of the cams I am going to be running...
Now I'm thinking that I should get a set of steel rods and have done. That way, the bottom end will (should!) always be reliable for me, and I can make full use of the cams power band without having to worry. The stock rods are specced to 8.2k by according to Swindon, but I expect this is in a circuit environment, and not necessarily in a tarmac rally environment.
The push-on fittings in the system will be changed for JIC fittings... If you're going to do it, might as well do it right. It was fun up the garage this week with there being so many new bits, and dry sumps up there! It was a bit of a strange coincidence that Matt and myself had a dry sump system turn up virtually on the same day! Especially considering how long these projects have taken, and how far removed they are from each other!
All these things are giving me renewed enthusiasm though. It's great to be back working on the Manta. Hopefully I'll be able to get a spray gun next month, and the body work could be sufficiently finished underneath and inside to give those places a good spray. I've already got hold of a Devilbiss air-fed mask, so I'm really only left with getting the consumables and a Devilbiss GTi gun...