2005-09-19 - 2005-09-19¶
I've modified the water pump housing to get rid of the water pump part! ;)
Thus now I can run an electric water pump easily, and take the strain off the engine when it's reaching for the 9k rpm mark...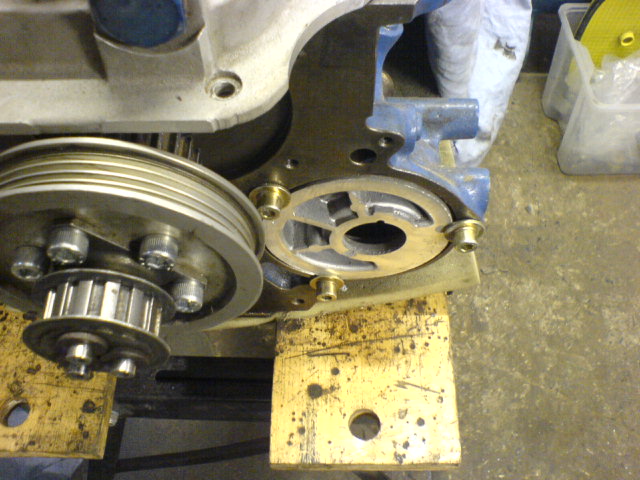 :D
Now I need to get a set of steel rods to complete my bottom end, and make it pretty much bullet proof. Titan Motorsport do a nice Chrome Moly flywheel so I think that's where I'll be going to a flywheel. Then I need the whole lot re-balanced again! :( But it's got to be done...
Need to get a 7 ½" clutch that fits the 20XE flywheel, and a type 9 box too. Must start thinking about that I guess...