2007-11-21 - 2007-11-21 Almost started painting!¶
Well, the shell is now on the spit, surrounded by tarpaulins and basically ready to paint. The first task is to do the underside, then the engine bay, and inside. Finally, after all that practice the external paint can go on.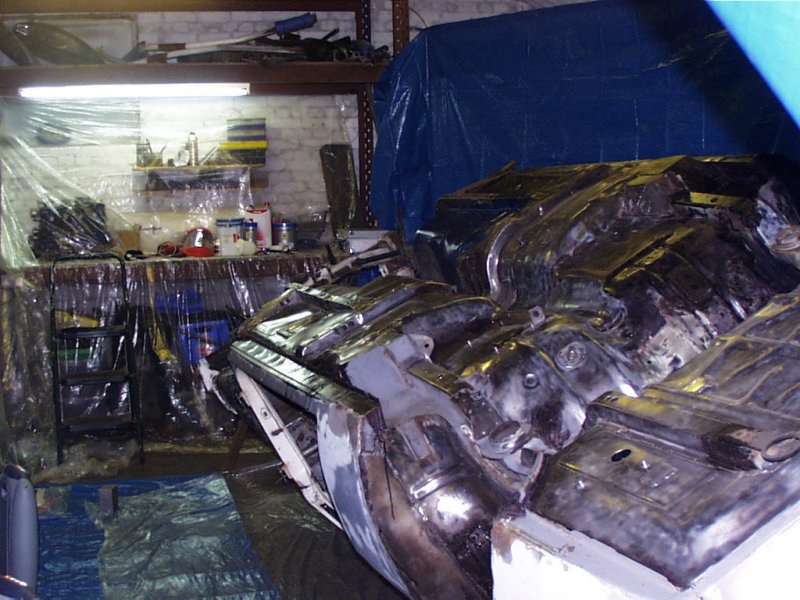 I've gone over al the bits that look a bit rusty with kurust, and hopefully that should keep things at bay. It's only a rally shell after all, and I'm not looking for it to last too long anyway. With the use if gets it's never going to rust away!
Hopefully I've got everything I need now. The devilbiss still looks too clean to use, but hey I've got to pop my spraying cherry at some point!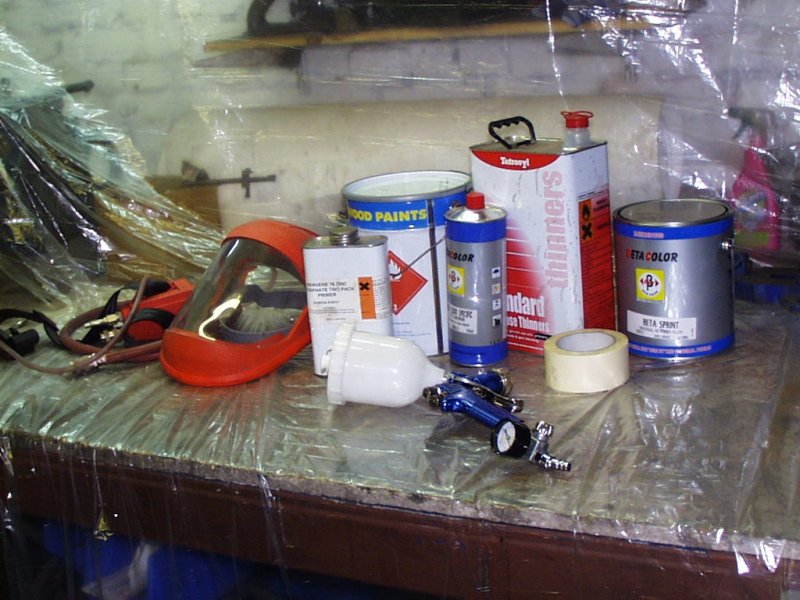 Roll on the weekend when I can start spraying stuff at the shell.