2008-03-19 - 2008-03-19 Suspension bushes are always wrong¶
Why is it that aftermarket suspension bushes never fit? They are always too wide. Ideally, I like to see the stainless steel internal sleeve ever-so-slightly longer than the bush when the bush is in place. The steel sleeve should protrude 0.5mm or so from each side of the bush to be installed properly.
These bushes for the Manta were so far out that it was almost impossible to install a lower arm without adjusting the bushes. I simply used a very old abrasive flap disc on an angle grinder to skim the bushes down. The suspension arms were then a breeze to fit.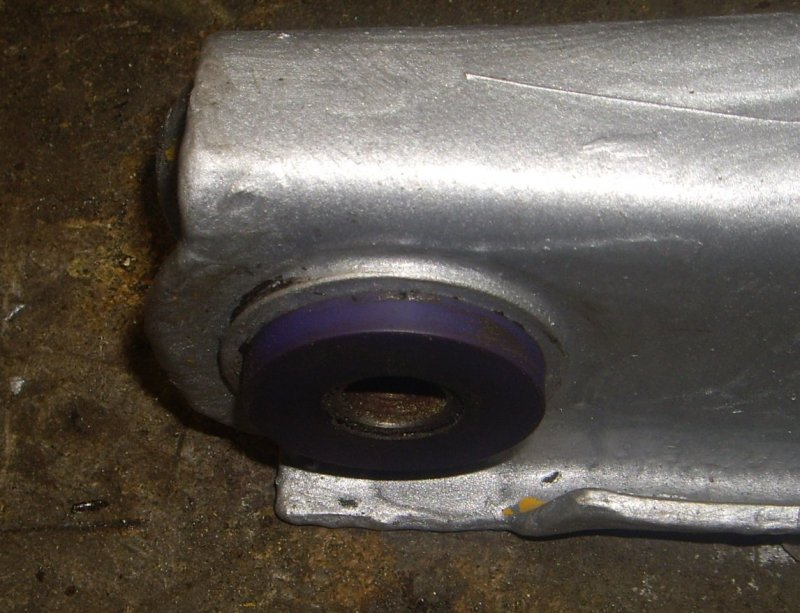 I have also installed new front bearings in both hubs and fitted the hubs. I have removed all the wheel studs as I will order and fit some new ones.