2010-02-02 - 2010-02-02 Starting the V6 Build¶
Well, the bottom end from the new engine looks really good. So I've started building the engine. Woooo!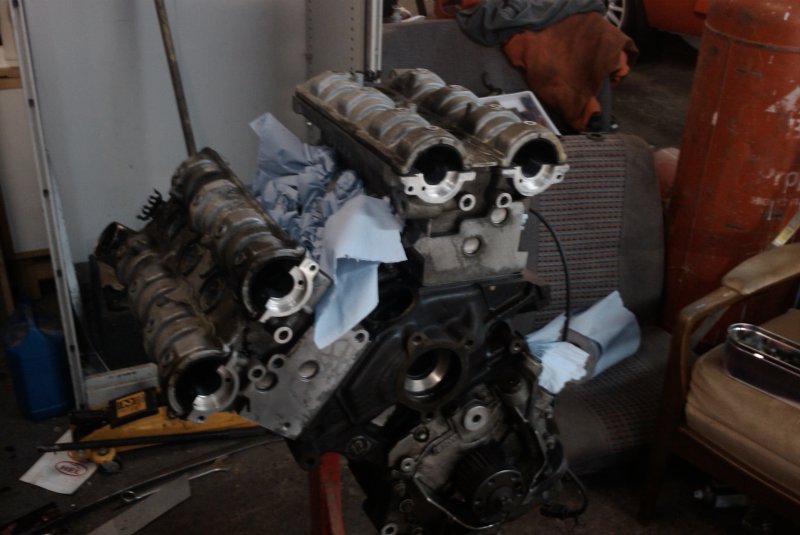 Hopefully shouldn't take too long to build. I have a few more bits to get though. The water pump on these engines can only be described as extremely poor. Just about up to cooling a standard engine, //maybe.// So I need to get an electric water pump to feed the engine. Feeding the engine is really easy though. In at the back of the block, block off the front of the block and then out of the thermostat housing (there will not be a thermostat in the engine). Hopefully it will get up to temperature in a reasonable time and be able to regulate the temperature okay. This reminds me to get an expansion bottle too.
Things that I need to remember for the weekend:
Brake Cleaner
Exhaust Manifold Flanges (Send modified drawing off!!)
Measure propshaft + speak to recoprop
A few brake line fittings
V6 cam belt