2010-04-03 - 2010-04-03 Started on the manifolds¶
I've made a start on the manifolds. They could do with a lot of work doing to them, i.e. they could really do with slip jointing so that they can easily fit on and come off the car when the engine is in place, but the slip joints did not arrive in time, so I'm just getting it on with building them in a single piece: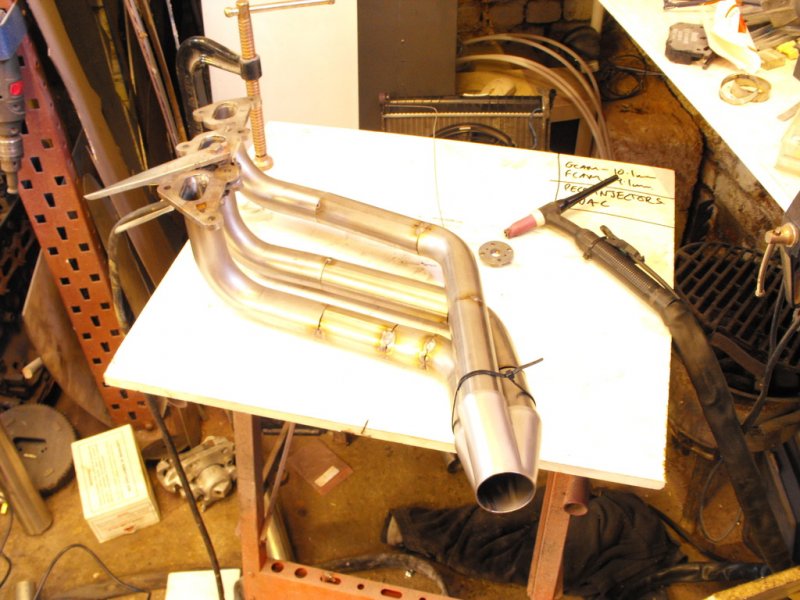 Also, I wanted to change the calipers at the front as the ones I originally had on there were a bit woeful. So I stuck some 44mm piston Wilwood 4-pots on there. At the moment, I just measured up for the bracket by making a temporary one: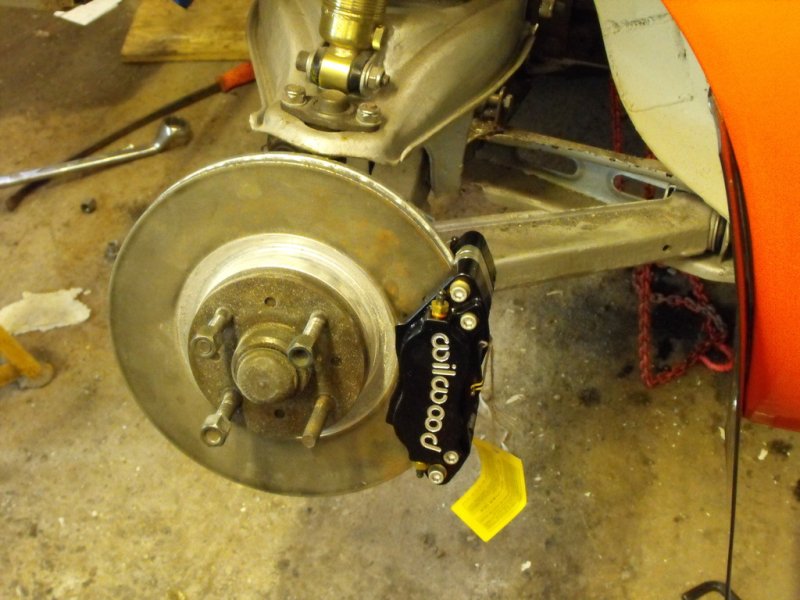 I ran out of Argon gas for the TIG welder and failed to get the bottle filled by BOC today. What a mission that turned out to be!! Anyway, I have probably managed to sort something out so hopefully I'll be back up and running with the TIG welder tomorrow!