2010-06-12 - 2010-06-12 Getting ready to bolt it back in¶
Righty, had a day tinkering on the engine for the manta. Bolted the flywheel and clutch back on. A new spigot bearing was fitted because I completely mullered the last one - probably due to not aligning the clutch properly. Once there's a spigot bearing in, and especially with the twin plate clutch it really needs a decent alignment tool to be able to line up the input shaft.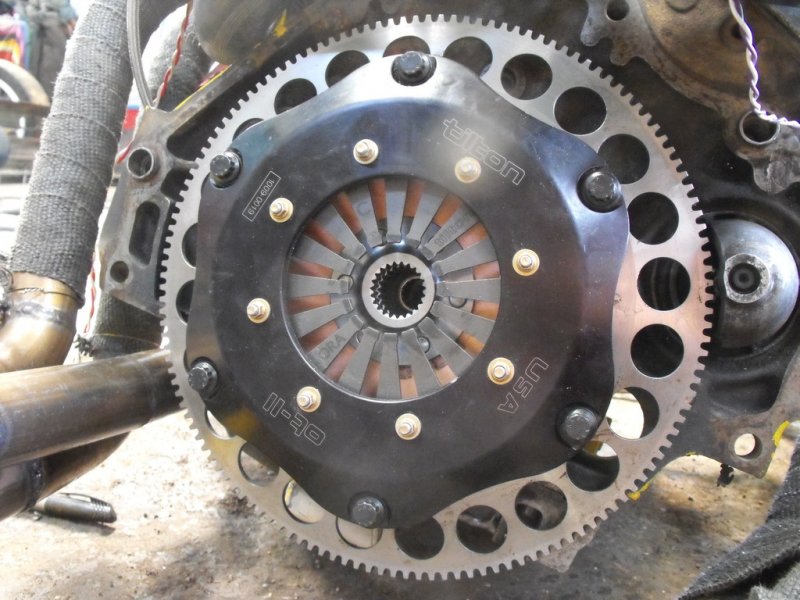 I also wanted to re-loom the engine, and now is really the ideal time to do it, whilst the engine is completely out of the car. The car loom can be re-done at some point in the future, but for now I wanted to get the engine loom done so that I can put the engine back in and not think that I'll have to take it out again soon to do the loom again. I had a couple of solder joints that would have been dry in a few hundred miles - a sign of the late nights of loom making to get the car to the rolling road, so I'm really glad I did it. I don't want to break down on the rollers again!!
I had some heat damaged on the terminals of the oil pressure sensor, so I decided to remote mount it so that it wouldn't get damaged from the exhaust. It was only a few mm away from an unwrapped manifold pipe in all fairness!!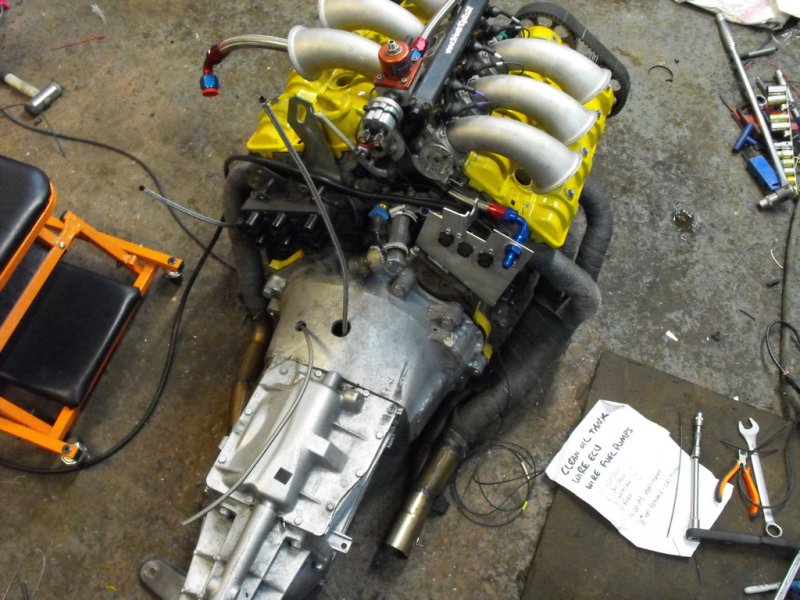 When we went to bolt the gearbox on, it didn't want to sit flat against the engine block, the bell housing was raised on one side. After a few trial and error fittings we checked with a straight edge and the bellhousing has warped a bit due to the welding I did to close over the release arm opening and to move the cutout for the starter motor. We fixed this with a few M14 washers under the side of the bellhousing that has been welded. This should do the job.
Need to get a few bits:
1/8 NPT female -3 fitting (or some way of converting to a -3 hose for the remote oil pressure sensor
M12 x 35 or 40mm cap heads for bolting the bellhousing to the block
More exhaust wrap
4-Way mini-timer connector for the coil pack
probably other stuff that I've forgotten already!