2011-09-04 - 2011-09-04 Started work on the 2011 Rebuild!¶
I did some more on the front end that will get put on the Manta. It should work out okay as this can bolt on and off easily and fixes most things around the engine to the car.
I started making the frame with a 1 ½" tube that will be welded in between the chassis legs at the front, with the rest of the frame held on by a couple of bolts: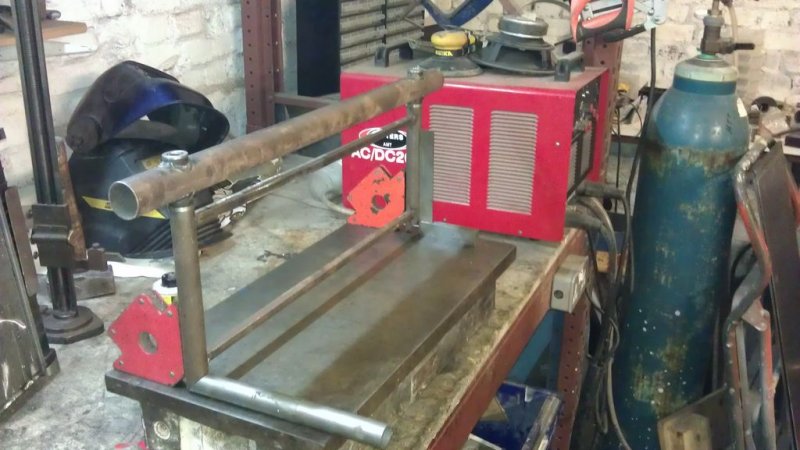 I put the bearings on with the tube that will house my ARB: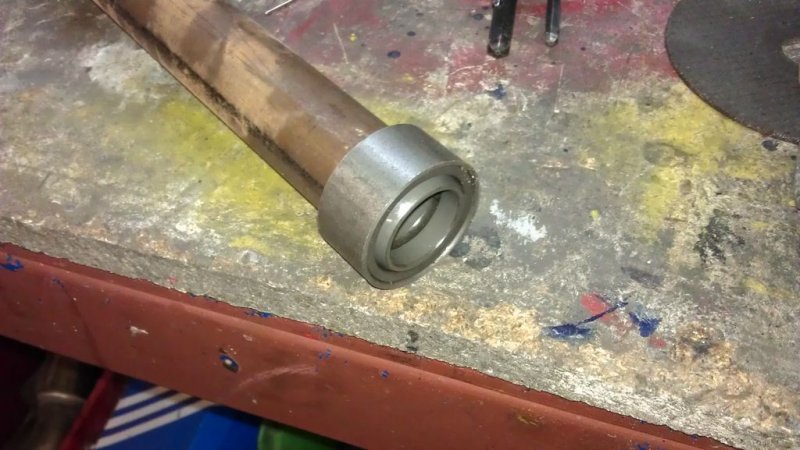 ...and mounted that to the frame: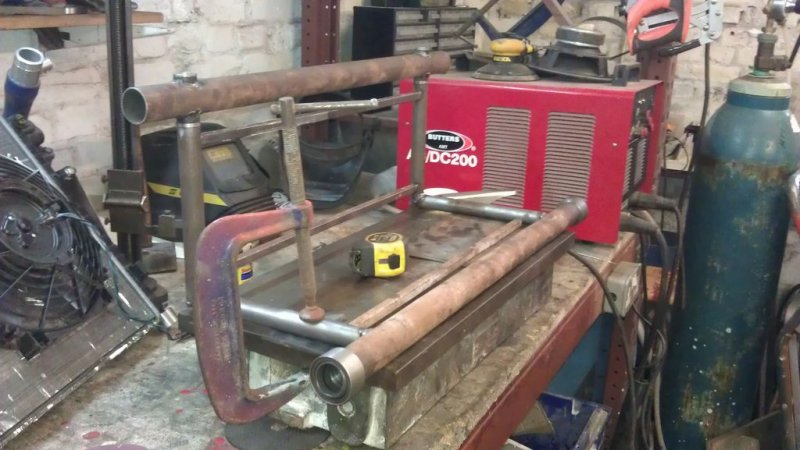 Welded on some lower rad mounts (I want the rad to be mounted to the frame, not to the chassis - so it's easy to remove: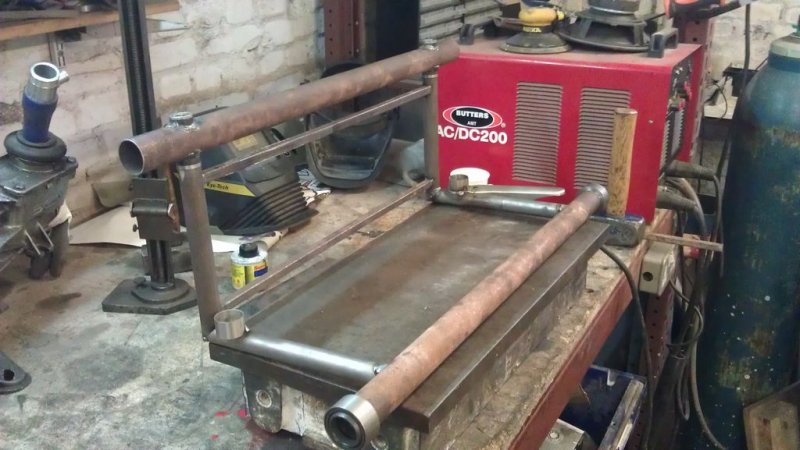 Mounted the dry sump tank and catch tank: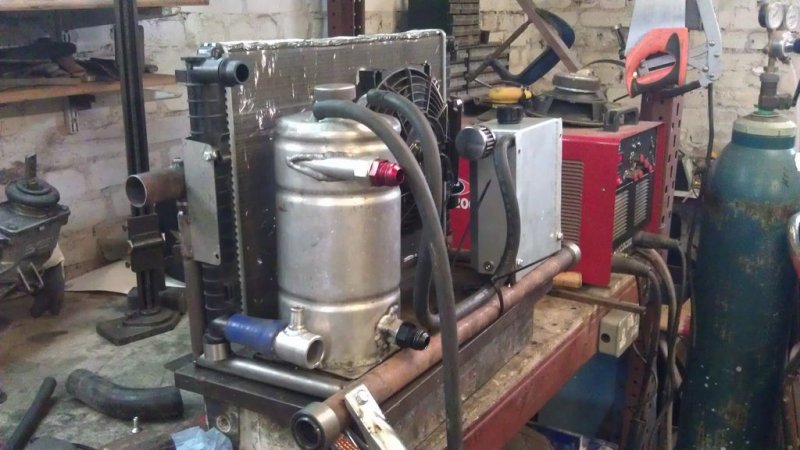 ...and then thought it best to make sure that it actually fits the car! lol.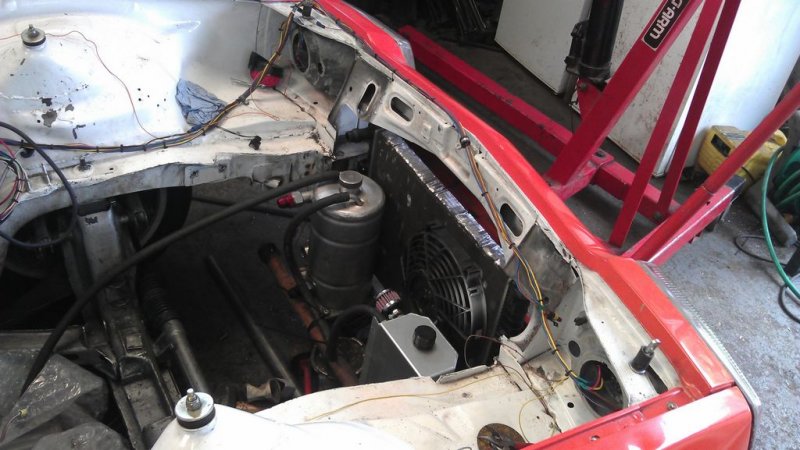 ARB is pretty much in the standard position relative to the ARB links. Just need to mount the water pump and oil filter and maybe an oil cooler too actually.
Really need to get the engine and gearbox back in next though, just need to get the bellhousing skimmed.