2011-11-15 - 2011-11-15 Dry sump work...¶
I have been working a bit on the new sump. This time round I gave the sump a bloody good de-greasing and the final stage will be an acid dip before welding.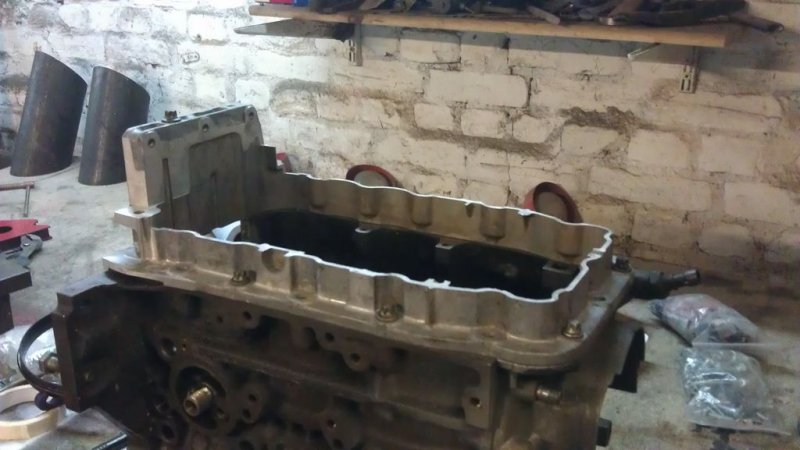 I bought some 4mm aluminium plate to weld on as the base, so I started profiling it so that it'll fit. I'm leaving the material in place this time which sits in front of the flywheel. It'll offer it some protection. Previously the flywheel was easily visible and could easily take a battering!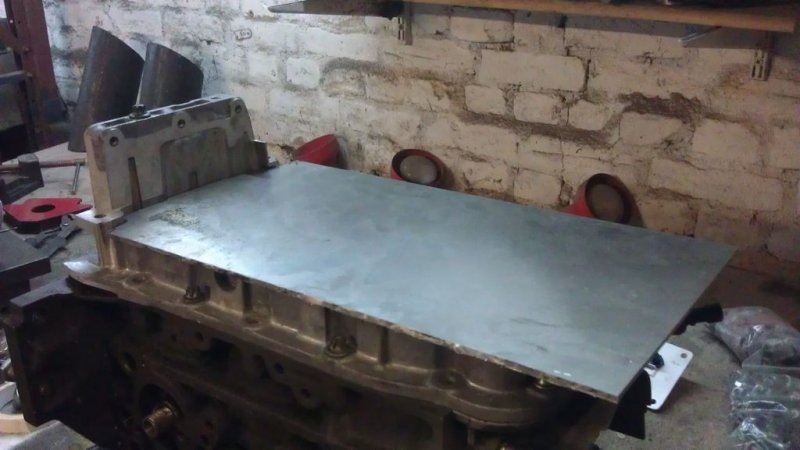 On the bottom of the sump will be the channel that I milled out to perform the scavenging...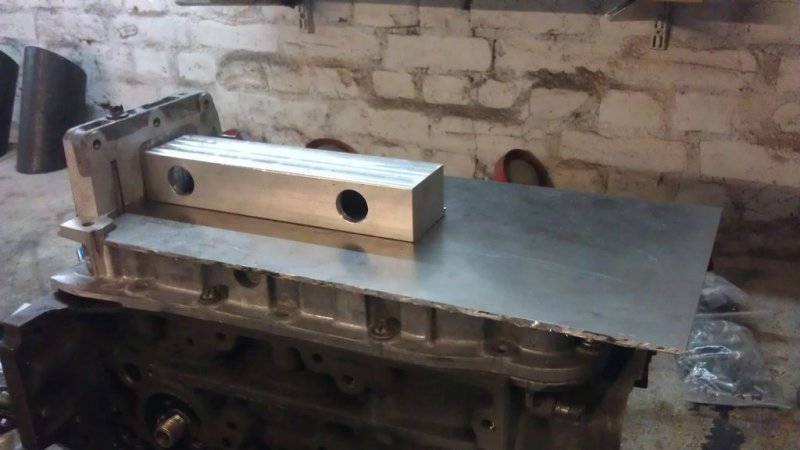 So really the next step is a bit more profiling of the plate, maybe a bit of bending too in order to get a slope into the scavenge channel (I didn't have that in the last sump) and then it's just a case of weld, weld, weld...