2012-04-04 - Started her up again!¶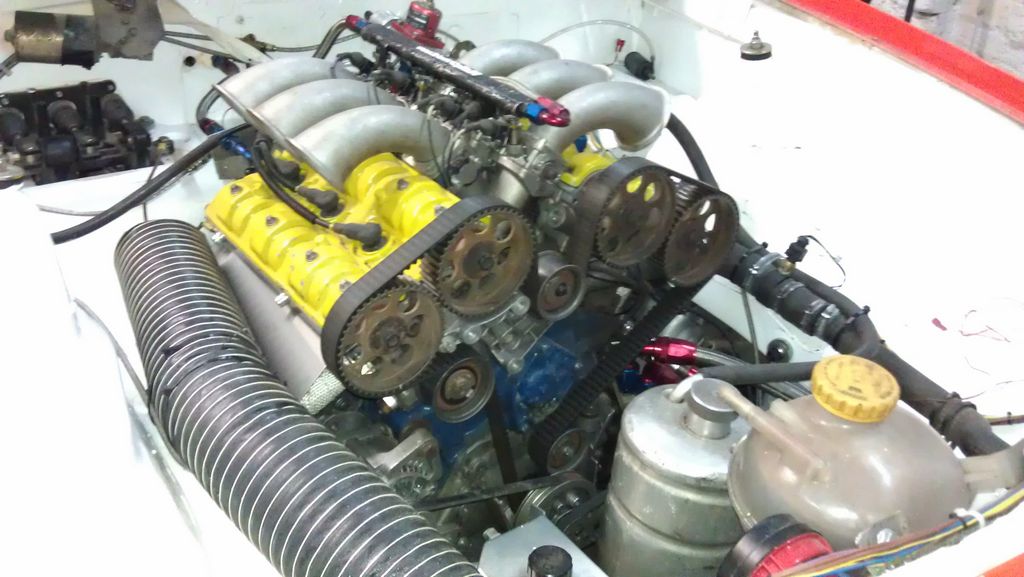 I finished bolting everything back on the engine, and started with a few extras like a cold air feed and exhaust manifold shields as the under bonnet temperatures last year were a bit keen!
After checking everything over it was time to start her up again. First checked fuel pressure - all was good and no leaks. Then checked oil pressure with a drill on the dry sump pump while the belt was removed, again all was good and no leaks. The coolant system was quickly filled and bled, and AGAIN no leaks! Very unusual! lol
Started up using the fuel that's sat in the tank for the best part of a year and she burst into life. Missing quite a bit, but pretty responsive and definitely working okay whilst not chucking oil, fuel or coolant all over the place so I'll class that as a win!
So now it needs some fresh fuel, and a new set of plugs and we should be all good.
The rest of the exhaust needs fitting as does the prop and some gearbox oil would be nice too! Then it's just mechanical handbrake and the final checks for MOT things that need to be done before I can drive it down to the MOT station to get a ticket. :D Can't wait!